Under the soft glow of thousands of candles, Candlelight has illuminated some of Leeds' most stunning locations since arriving in the city. The likes of Leeds Minster and Left Bank have hosted these unmissable events—leaving those that attend often speechless and amazed. But while these magical experiences have been undeniably successful, there are still many who think Candlelight concerts are not for them. So, for those still unsure, we've gathered seven reasons to convince you to attend a Candlelight concert this summer.
1. A breathtaking atmosphere
If you're unsure what to expect from one of these Candlelight concerts, a big clue is in the name. Candles. Candles everywhere. Hundreds of them in fact, sometimes thousands. Step inside one of Leeds' gorgeous venues—like the former church Left Bank—and you'll be blown away by the sheer number of them. Flickering away. Illuminating the space. Swaying to the rhythm of your favourite music. Truly a sight to behold. One of our top reasons to attend a Candlelight concert hands down!
2. Super-talented musicians
Of course, the other major part of this ethereal experience is the 'concerts'. Particularly the musicians that perform. Whether a solo pianist or string quartet, these gifted performers bring to life your favourite music to enchanting effect. The musicians who make Candlelight concerts possible are true professionals. After years of training, the slightest hands over the keys or bows gliding over the strings can thrill and excite.
3. A chance to experience classical music
Candlelight began with the aim of making classical music accessible to all. Today this still remains their mission. Many of these composers, like Vivaldi and Mozart, composed their works hundreds of years ago but still thrill audiences today. Others are more modern geniuses like Joe Hasaishi and Hanz Zimmer. But the thing about masterpieces is that they are always timeless.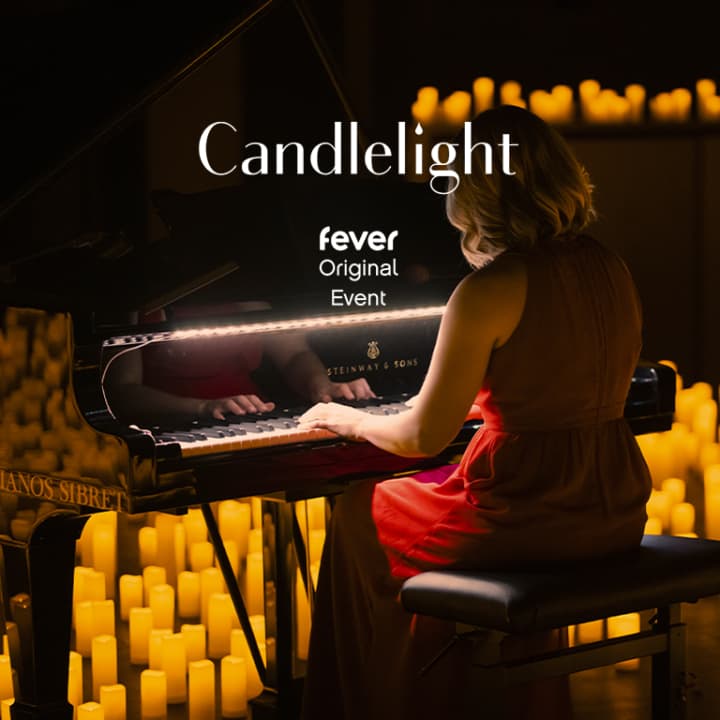 Candlelight: A Tribute to Ludovico Einaudi
November 24, 2023 6:00 pm
From £20.00
4. And some of your favourite pop hits too
Not every performance is focused on classical music. One reason we love to attend a Candlelight concert is for its varied programme. From tributes to 90s dance icons Daft Punk to the psychedelic rock of Pink Floyd, or pop stars like Taylor Swift and Whitney Houston. You'll be amazed by the diversity. There are also some more out-there tributes to video game legend Zelda, while fantasy nerds can enjoy the soundtracks to The Lord of the Rings and Game of Thrones. Ensuring there's something for everyone this summer.
5. The chance to learn stories behind the music
It's not all about the music. (Okay, maybe it is.) But you might actually learn something too. In between the songs, the musicians often share their musical knowledge and that is when Candlelight attendees can discover new facts or anecdotes related to the songs or artists. It's definitely one of the less obvious reasons to attend a Candlelight concert, but no doubt one of our favourites.
6. Some unbeatable ticket prices
Candlelight concerts are meant for everyone. To ensure this, there are several types of tickets available at every concert—for every price range. Some are as low as £15 (a bargain, if you ask us) while premium tickets rise to £45. But there are plenty of price points in between, meaning no one has an excuse not to attend one of Leeds' stunning Candlelight concerts.
7. All the 5-star reviews
Candlelight has had enormous success around the world and has been met with endless 5-star reviews since arriving in Leeds. Guests have said that the evenings are "a creative and new concert experience" and that "the performers were fantastic!"
"Lovely venue and music was amazing – definitely recommend"
"Amazing amazing amazing!! I purchased the Fleetwood Mac Night for my mothers birthday and she absolutely loved it!! Would go again 100%"
"Simply magical"
"Fantastic experience. The quartet was one of the best I've heard. Will attend again."
"Excellent. All Staff were friendly, helpful and kind! Show was amazing Very good night!"
"Fabulous hour of entertainment, we both really enjoyed it x"
---