It's time to unleash your inner action hero at NERF Action Xperience. The epic indoor attraction has now opened its doors in Manchester's Trafford Palazzo – under an hour's drive from Leeds – inviting you to put your NERF blasting skills to the test with four fun-packed zones which includes battlefields, a training ground and a variety of energetic sports games that are sure to get your heart pounding and brain in the game.
Sharpshooting and competition aren't the only things on the menu – diner-style restaurant Archie's will provide drool-inducing food to fuel the day, while the UK's first NERF AX-dedicated retail store is at hand to supply you with all the merchandise of your dreams.
You'll have one hour to play NERF. Which means one hour to tap into your inner Bond, plot your battlefield tactics, identify your enemy's (aka friends and family's) weaknesses and unleash foam-firing hell on one of the three thematic battlegrounds. Or, even just one hour to go completely wild, each to their own. Of course, if you feel you need to blow the cobwebs off of your targeting skills and brush up on your NERF-wielding abilities, there's always a dedicated training ground to practise your aim. It all sounds very Hunger Games-esque, just minus the death and gloom of course.
This giant indoor NERF arena is the first of its kind in the UK, with Manchester as the lucky city who are getting a 35,000 square-foot space transformed into a NERF nirvana. It's not just cinematic battles in store for you here, they've also taken some classic sports and injected an extra dose of adrenaline (those of you with bottomless-pit-of-energy kids might want to listen up) to up the ante. Try your hand at Basketball Blitz, Velocity Volley or Crazy Climb and you'll no doubt get your blood pumping – and burn off some of that competitive energy.
If your love of NERF has increased tenfold by the time you stroll out and you want to shout it from the rooftops, you're in luck. The largest dedicated NERF store will be open and packed with products that are exclusive to the site. You can fill your boots with merchandise before pulling up a seat at Archie's to fill your stomach with burgers, waffles and shakes. It's a win-win situation really – even if you lose on the battleground. So, whether you're a hardcore NERF fan or harbouring a deep grudge against your siblings for hogging the remote, this is an irresistible opportunity to spend your day indulging in a spot of foam blasting and sports-based competition. Grab your tickets today.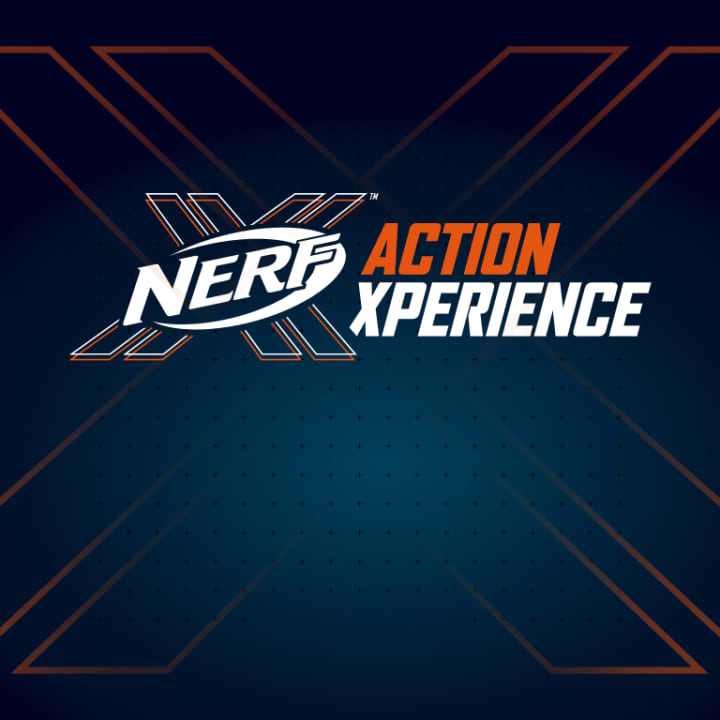 NERF Action Xperience: UK's First NERF Family Entertainment Centre
---